D

ental

N

ext

A

ction

- For the next generation of dentistry -

"What is Dental Next Action"

Under the company code of conduct, employees of YOSHIDA take proactive action on a daily basis with heart-pounding excitement to create a new world that changes human lifestyle.
"Dental Next Action" is a commitment to realize management philosophy and to create a new demand for the next generation of dentistry.

Yoshida strives on mindfulness

Yoshida's "mindfulness" signifies that each and every employees' eyes and ears are keenly opened to oneself, therefore enabling the discovery of new opportunities.
For Yoshida, being aware and mindful of our distributors, suppliers, and support team, as well as our family and friends, create "priceless value". The new era of dentistry and dental care is a direct result of our "mindfulness" action.
For the next generation of dentistry
A

bout us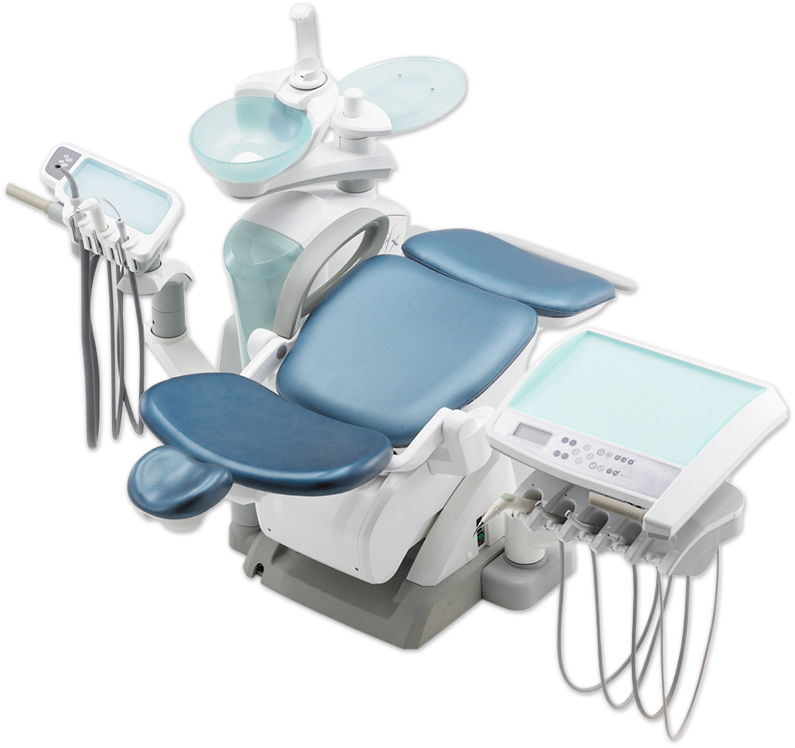 Yoshida Dental Manufacturing Co., Ltd, the foundation of the present Yoshida group was established in 1906 by Uhachi Yamanaka,the pioneer of Japan's dentistry. In 1958, Yoshida Dental Manufacturing developed an unprecedented cutting device with a high-speed air turbine which eventually reduced treatment time to one tenth, and dramatically minimized patient discomfort. Yoshida has been serving dentists all over the country since then, providing essential devices, equipment,and advanced technologies, including panoramic X-ray machines, air scalers,lasers and dental cone beam CTs.
Yoshida is a highly motivated market leader and contributor to the dental industry of Japan.
H

istory
since

1906

In 1906, Yoshida was founded by Uhachi Yamanaka in Honjo,Sumida-Ku,Tokyo.

1906

Beautiful casting and lacquered dental chair

Beautiful casting and gold lacquered dental chair was made.

1954

Cosmos B

With this chair, Yoshida dominated the market share not only in Japan but in southeast Asia.

1958

Aeromat A

Very first Japanese made air turbine.It was a revolutionary product that reduced patient's pain significantly and improved treatment efficiency.

1972

Oh-gi

Incorporating the tradition and culture of Japan into the clinical aspect, this revolutionary new product was made to go beyond the boundaries of conventional products in both specification and appearance.

1982

Exceed

Innovative features, design and the extensive use of molding surprised the domestic market back then. Three months later, it became a successful example that led to the production of 270 units in one month. This gave an impact to the production method of subsequent operatories.

1985

Opelaser01

Articulated manipulators with a guiding light and oscillating tube was developed. Introduced with numerous clinical cases, it made the exhibition at historic event "Tsukuba Expo"1985.
Y

OSHIDA Group
THE YOSHIDA DENTAL MFG. CO., LTD.

Chairman

Uichiro Yamanaka

President

Michizo Yamanaka

Vice President

Kazutake Yamanaka

Established

1906

Employees

430

YOSHIDA Dental Trade Distribution Co.,Ltd.

Chairman

Uichiro Yamanaka

Vice Chairman

Michizo Yamanaka

President

Kazutake Yamanaka

Established

1961

Annual sales

32,200,000,000 yen

Employees

700

Affiliate Companies

YOSHIDA SEIKO, LTD.

Employees: 100
Business: Manufacture and assembly of dental and dental laboratory equipment

MD SERVICE YOSHIDA CO.,LTD.

Business: Maintenance service including inspection and repair of dental equipment manufactured by group companies.

MD INSTRUMENTS MFG. CO.,LTD.

Business: Manufacture and assembly of dental equipment (diagnostic imaging equipment) and its related devices.

Affiliate Companies

Yoshida Dental System Co., Ltd.

Development of software for dental receipt processing and electronic medical record.

Yoshida Group develops, sells and maintains integrated dental software for clinical practices, including CBCT, panoramic and intraoral imaging as well as patient and practice management.
Yoshida will continue to support Japanese dentistry in the era of AI and IoT, while we vow to nurture our invaluable relationships.

CrossField Co., Ltd.

Sales of imported dental equipment and materials.

CorssTech Corp.

Sales of medical imaging equipment.

Yoshida Logistic Center

Yoshida Mashimo Industry Co., Ltd.

Yoshida Toei Engineering

Sales Network

Sales offices, service and distribution centers in 48 major cities in Japan. For the effective control of sales activities and distribution service to customers/users, the sales territory of Japan is divided into six districts: North Japan, Tokyo, Chubu (central section of Japan), Osaka, Hiroshima/Shikoku and Kyushu. There are six district sales head offices, one in each district. The headquarters in Tokyo oversees these district head offices.
Y

OSHIDA's strengths
YOSHIDA's strengths - Sales support -

Yoshida group sets a high value on establishing a relationship of mutual trust and rapport amongst employee to contribute to customer service. We provide full follow-up services including preventive maintenance checkup with complete backup systems nationwide.
We also offer consulting services and hold seminars in various regions in Japan.

MMC(Mother Manufacture Center)

The distribution and fulfillment operations which were geographically dispersed before was integrated into a single site at MMC. By directly connecting the parts and material section with assembly line, manufacturing efficiency was improved. MMC is also furnished with exclusive area for testing before the actual production to optimize the production flow. One area of the facility was designed to showcase our 100 years of history since 1906.

Facilities that make our "TOKIMEKI" development possible

Yoshida group's investment in technology is a major part of "TOKIMEKI (heat-pounding or exciting)*" development. We strive to manufacture and maintain high quality equipment using cutting-edge technology to constantly evolve with our history of over 100 years.
Furthermore, we actively involved with research & development to adapt to the constant environmental changes and to contribute to health professionals by coming up with "TOKIMEKI*" products.

*"TOKIMEKI" - "heart - pounding excitement by behavior modification" By modifying our behavior to provide the best service for our customers, we give them a proposal which helps their daily practice as a partner. They may receive "A Sense of Excitement" from us and they feel happy. Such happiness will be continuously given by us.

Explanation of the logo

"Y" for Yoshida and "A" for alliance has been combined.
Together with our business partners, we would like to create new and better products for dental offices in Japan.

As a comprehensive dental manufacturing and trading company, Yoshida provides the latest information and products to dental universities, dental hygiene schools, dental technology schools, and dental offices.
Join the Yoshida Group Alliance and provide your products to dental offices across Japan.

Self published periodical magazine for most updated clinical trend and information of dental products

We issue a periodical magazine called DPN (Dental Products News) every three months which contains various useful information such as the most advance treatments in the world. Our sales representatives use them as a communication tool.
35,000 copies are issued with articles written by prominent doctors which we privately put together for DPN, and its quality is equivalent to the leading dental magazines in Japan.

Implementation of clinical hands-on seminars and study groups

We deliver the latest and precise news of the most advance treatments in the world not only through DPN but also through s and hands-on.

CBCTs

2 big lectures (200 attendees each) and over 120 lectures/hands-on courses / year

Lasers

Over 120 hands-on courses / year

Microscopes

Over 50 hands-on courses / year

Other Hands-On courses

Occasional hands-on and Emdogainr® seminar etc.

Management Seminar

Hospitality seminar etc.

Prevention Seminar

Preventive care program
1 big lecture (400 attendees)
One-day course:20 seminars/year
L

ecture
The elderly account for 26.7% of the Japanese population (source: 2015, the Cabinet Office). The "8020 Campaign" promoted by the Japan Dental Association is a movement to keep at least 20 teeth by age 80. The efforts of the association have been fruitful, as 50.2% of the geriatric patients have achieved this goal in 2017.

Although the percentage of caries amongst Japanese children have decreased, the incidence of mouth breathing due to narrow dental arch and problems with posture have increased.

The elderly have problems with caries and periodontal disease due to their increasing number of residual teeth, specifically like changes in taste perception caused by dry mouth or medically compromised patients who are homebound and/or are in need for home visit medical care.

The future of dental care in Japan is shifting from children's caries treatment to treatment for the elderly; from orthodontics and occlusal therapy to treatment and correction of complications from mouth breathing and bad postures. Dental treatment will not only be limited to treating the oral environment but also systemic diseases.

What can dentistry do so that people can truly enjoy their meals with their healthy taste buds and five senses?
A new style of dental treatment which may be experienced globally is in need in Japan. Innovative dental treatment modalities that our global community will encounter in the future, is indeed in demand in Japan now.

Let's create a new era of dentistry together with Yoshida.

As a comprehensive dental manufacturing and trading company, Yoshida provides the latest information and products to dental universities, dental hygiene schools, dental technology schools, and dental offices.
Join the Yoshida Group Alliance and provide your products to dental offices across Japan.

Dentistry has the power to allow good chewing, and enjoying it.

Eat deliciously forever, thanks to the power of dentistry. Yoshida promotes our new slogan "Eat deliciously through the power of dentistry" as we create and develop the new era of dentistry hand-in-hand with YOU.

6th August 2017
Pacifico YOKOHAMA
Approximately 1,000 visitors

Yoshida's seminars are not intended only for merchandise sales.

Our goal is to establish a preventive protocol for the elderly to enjoy eating and live longer, healthier lives.
Yoshida also supports education for the entire dental office and staff through seminars on dental office management, staff education, and communication methods. We provide comprehensive customer support for everyone on your dental team.

The 3rd CAMBRA

23th November 2017

Douglas A. Young, DDS, EdD, MBA, MS
S

howroom
Yoshida has 19 showrooms across Japan, and is proud to support

69,000 dental offices

in Japan.

G21 is a study group for dentists preparing to start their private practices. Yoshida provides support through practice management study clubs so dentists could continue to build and sustain their practice viability.

Because Yoshida has been involved with opening numerous dental offices, we can provide our know-how to the next generation of dentists. Yoshida can do this because of the many practices we helped start, and we would like to pass this knowledge and experience we have cultivated, onto our next generation of up and coming dentists.

Tokyo

This is Yoshida's new showroom, "YOSHIDA DNA Leaning Studio."
"YOSHIDA DNA Leaning Studio" is a seminar room for lecture meetings and demonstrations. "YOSHIDA DNA Leaning Studio" is also a neo-futuristic examination room that appeals to patient's five senses.

YOSHIDA DNA Leaning Studio and showroom are a "Place for Co-creation," for shaping the dreams of dentists.

Tokyo

Hokkaido

Osaka