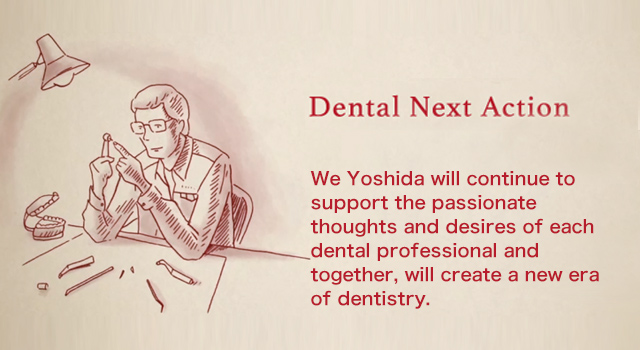 For more than 111 years, the Yoshida Group has been working to develop community health care.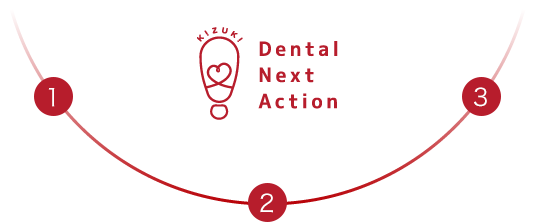 1
We will continue to support the ideas of each dental practitioner and will contribute in making their dreams of an "ideal medical care" come true.
We believe this will lead to create "good health" and "smiles" for many people in the future.
What you realize is right in front of you.
As a partner for each dental professional, we will work together to create a new era of dentistry.
2
The Yoshida Group strives to ensure our customers our highly satisfied with our products through our friendly follow-up services. 
We understand that in the Dental Clinics, new issues arise every day.
In addition to the follow-up services, our sales representatives who are all knowledgeable as a consultant, will support Dental Clinics though introducing new oral health care products and various educational seminars.
3
In addition to the further evolution of medical devices, the Yoshida Group is researching about the treatment and prevention of dental carious and periodontal diseases.
We are also collaborating with doctors and specialists for dietary guidance, dietary education, correct breathing methods, countermeasures against chronic lifestyle-related diseases, and are implementing this into developing new products.
We will go beyond just being a "Medical Company", and will continue to create a new era of Dentistry.